FOUR PAWS: choose your e-postcard
Cat or dog? FOUR PAWS' innovative e-postcard offered supporters the chance to choose theme and imagery, as well as a choice of languages for their online campaigning action.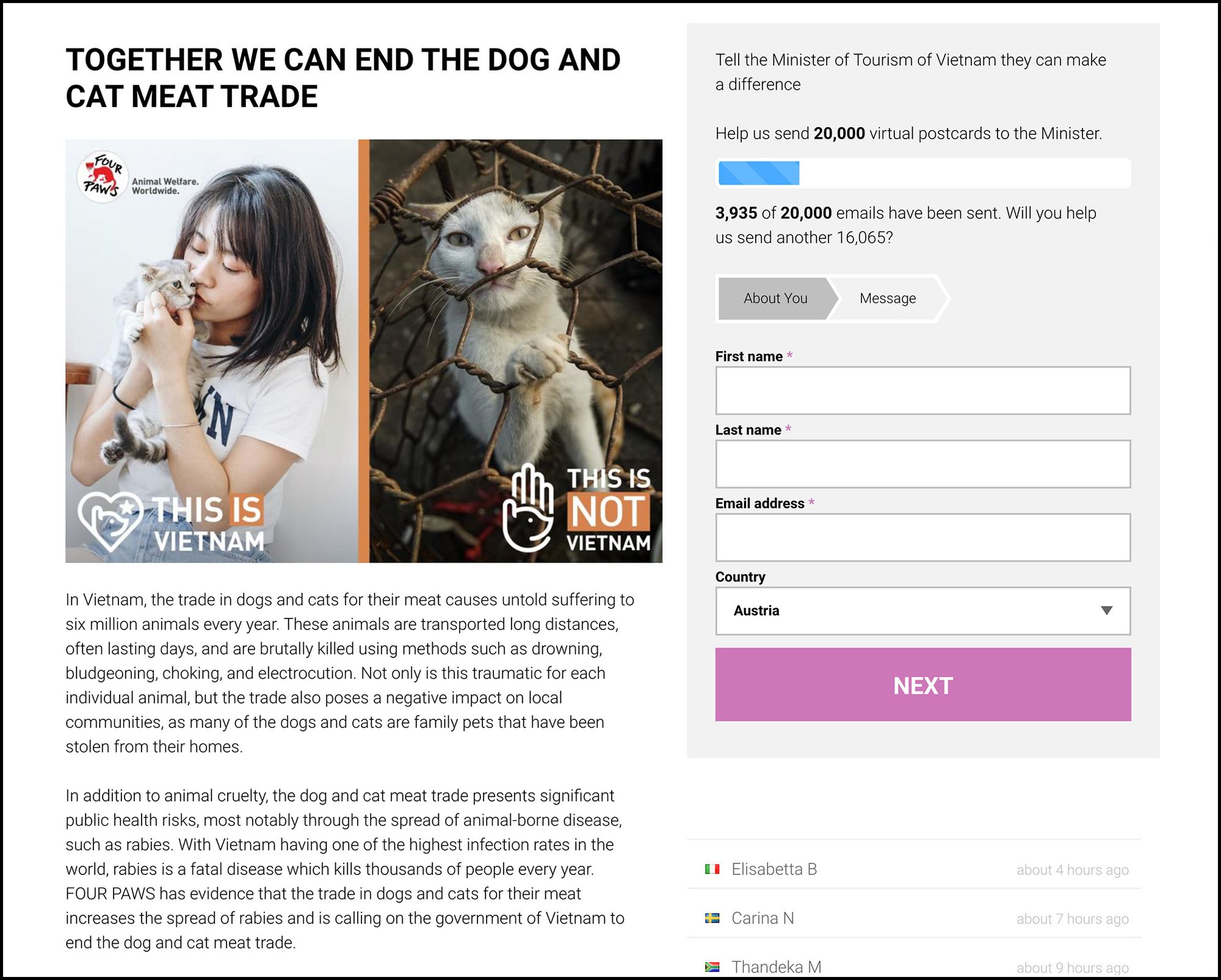 International animal welfare charity, FOUR PAWS, has been campaigning for an end to the trade in cat and dog meat in Vietnam. The trade causes suffering to more than six million animals a year, and also presents significant human health risks.
Following an international petition collecting nearly 1.7 million signatures from countries across the world, FOUR PAWS decided to encourage supporters to contact the tourism ministry of Vietnam, highlighting how the trade in cat and dog meat could affect people's perception of the country, and their decisions about whether to visit.
Choose your action: cat person or dog person?
Pet owners love to share their passion for animals, so the action tapped into that instinct by offering a choice of actions. The e-postcard was set up as two  email to target actions - a cat version and a dog version -  with a landing page allowing the supporter to choose which one to send.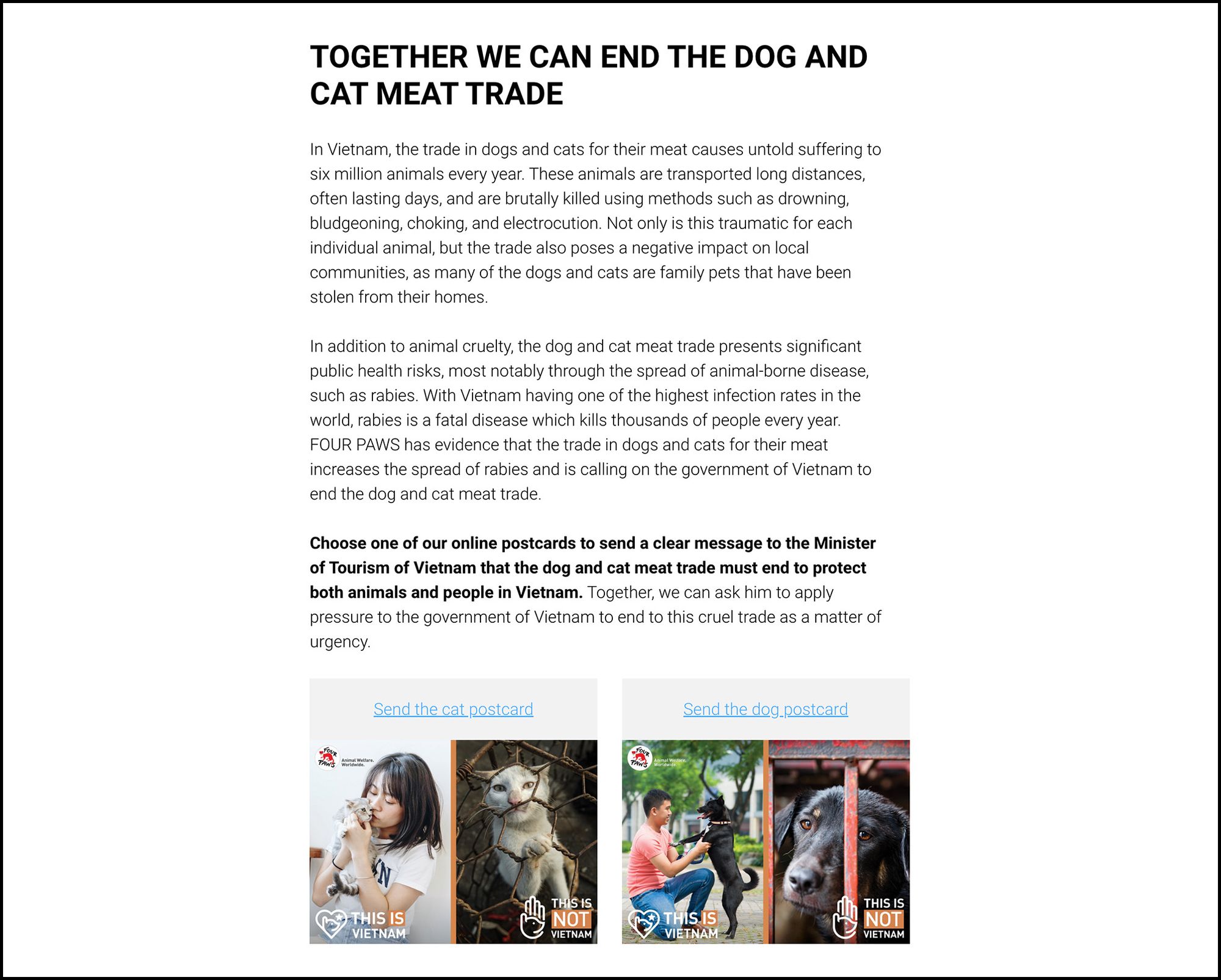 Online postcard action
The email text was fixed, rather than editable, and displayed in a neat 'letter' format on the action page, creating an online equivalent of a 'sign and send' postcard.
Translations - tailored for language and location
As well as offering multiple language versions, Impact Stack's powerful translation functionality allowed FOUR PAWS to use GeoIP to direct traffic to different versions of the action, helping their data management. Eg people signing the South Africa version of the action will receive follow up from the South Africa FOUR PAWS organisation.
Impact Stack's smart linking features mean that the counters for the different versions and translations all contribute to a single total, displayed on all versions.
Says Emma Dalby-Bowler, International Head of Digital Fundraising, "Impact Stack's flexibility has allowed us to develop an engaging landing page that gives our supporters the opportunity to easily take a very targeted action. This fits with our objective of focusing our campaign where we think we'll be able to make a significant impact with government targets."