Why switch to Impact Stack?
We think you deserve the technology platform that's right for your organisation. Here are some of the top reasons you should switch to Impact Stack.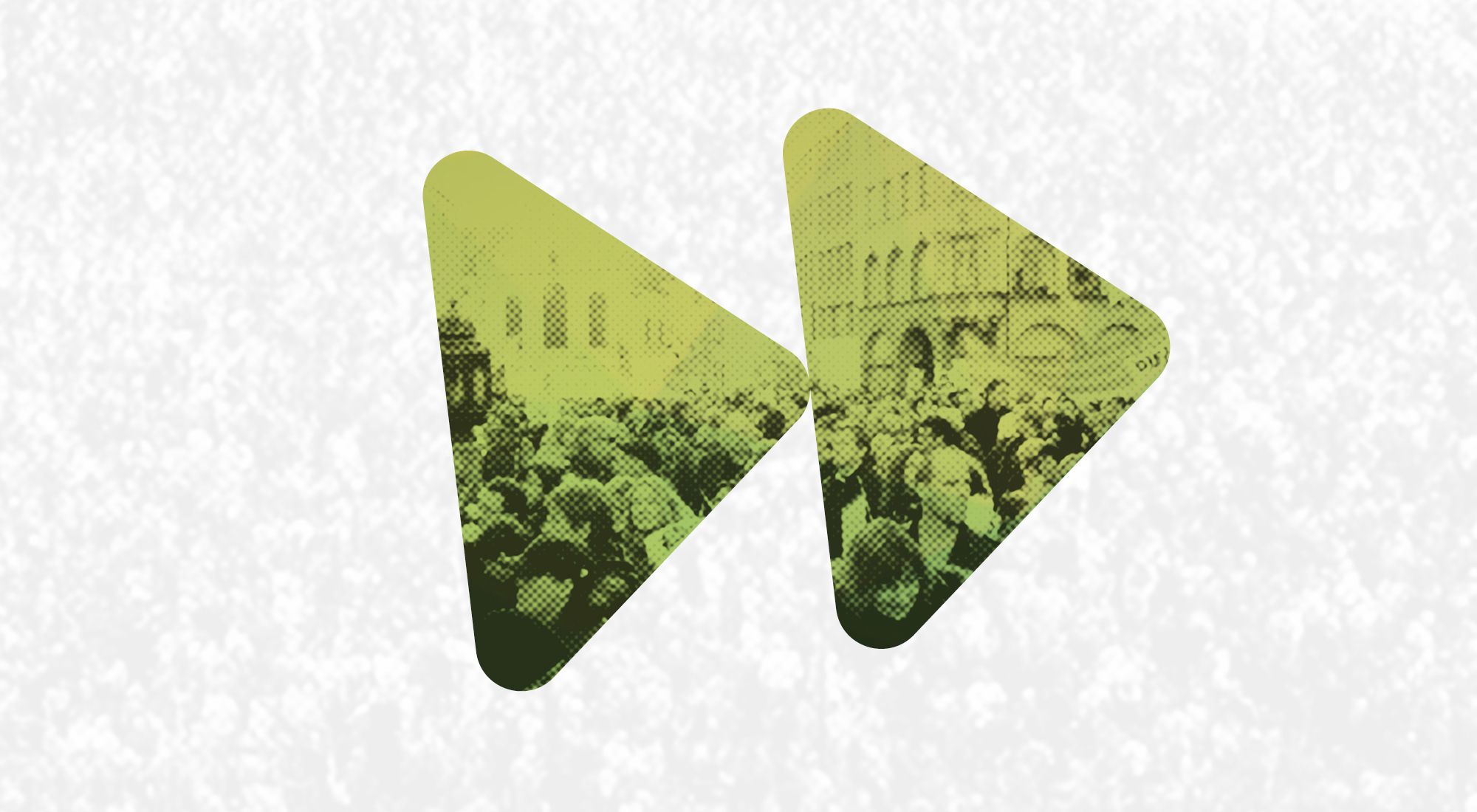 We follow a "best in class" technology strategy
By choosing Impact Stack you can mix and match. You can use the tools that fit your workflow and always stay ahead of the curve. You can find out more about our "best in class" strategy here.
We evolve around you
Impact Stack is built by campaigners and fundraisers, for campaigners and fundraisers, and we're improving and adding functionality all of the time. Our expertise, and daily use of our own technology means that the platform is built on real clients' strategic needs, not gimmicky functionality. A shared development roadmap also gives clients the opportunity to say what you'd like to see next.
Impact Stack is made and maintained by more onion, you can learn more about us here.
"Importantly, you seem like you care as much as we do about the end result and its future success. You're all clearly passionate about the work you do, and that manifests in the results you produce. That makes all the difference. So thank you."

- Lucy Boyd, Mencap
---

We play well with others
Impact Stack has been designed to make integration with other platforms easy, from email broadcast tools to CRMs. We offer a number of integrations out of the box and are always building new ones.
Want to create automated email series in your existing email tools? No problem. We already offer integrations with Mailchimp, dotdigital and more.
Also our developer-friendly webhooks make it easy to build automatic, secure data flows that work for you.
Find out more about our integrations or
---
We're ethical
We work exclusively with charities, unions and progressive not-for-profits. And always have done. We not only understand, but we also really care about your cause.
Right now Impact Stack is being used to protect the environment, to support people in developing countries, to stand up for workers rights and to help make people's lives better in so many ways, from human rights to health and accessibility. Want to help change the world together? Get in touch!
---
Our system is user friendly
"...it is so easy to use, and easy to teach.  I spent just half an hour training our fundraisers and they're already quite happily clicking away creating pages. It's allowed us to spread out the skills within the organisation, save time and be much more reactive."

- Oriana Lauria, Global Justice Now
We constantly work to improve the user experience of our system to make sure your team can set up pages with confidence and speed.
Advanced and sometimes complex features are there, but they get out of the way if you don't need them.
---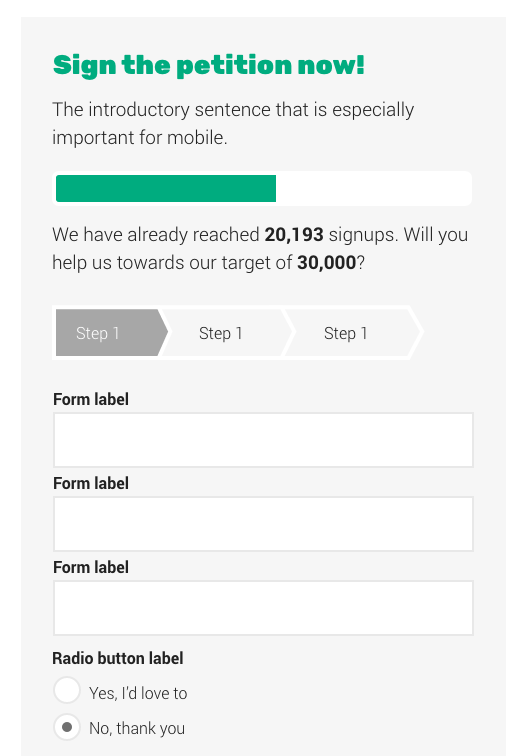 Well designed pages out of the box
Of course you can work with us or an agency of your choice to create beautifully designed pages for your online actions and fundraising pages. But we think everyone should have great pages!
That's why we offer flexible and well designed templates for your online actions free of charge. For everyone.
Find out more about our standard themes here or book a demo and we will show them in action.
---
Other good reasons to switch
GDPR and privacy friendly
We are 100% GDPR compliant and your supporter data is securely stored on our servers in Germany.
Easy data management
With us you can have pre-generated CSV files or use our real-time API. We can will also create custom data formats to make data management easier for you. Find out more
Security
We apply industry standard security measures and we pride ourselves in transparency. Our team follows official BSI-standards. Find out more
Many user accounts
You need more than one login but don't want to pay additional license fees? With Impact Stack you can have as many user accounts as you need, no charge.
Support from the makers of the platform
You will get support from the team that actually develops the platform and uses it for mobilisation and fundraising every day. This way we can support you more effectively than other platforms.