Why a "best in class" tech strategy will help non-profits increase their impact
Technology changes at a very rapid pace. So quickly, that even multinational technology companies like Microsoft and Salesforce are sometimes struggling to stay ahead of the curve.
One way to ensure that the feature set of a tool is top-notch is to focus all the resources on one particular domain. Email marketing tools help you send great emails and automate supporter journeys. Analytics tools help you make sense of the data.
Providers that focus their energy on one domain and build a global user base are typically more innovative and offer more advanced features in this particular area.
At Impact Stack we follow a simple, honest principle: our software platform can't be the best at everything. Our mission is to help you deliver impact.
Instead of building half-baked features into Impact Stack, we embrace the ethos of "best in class" and offer excellent integrations with other systems. There are powerful, exciting email marketing platforms, CRMs and digital marketing tools out there that we integrate with. Our email marketing integrations automatically sync data in the background and we offer a range of APIs, export options and opportunities for other systems to interact.
The main advantages of this approach are:
Only the best features for your cause
Your team can stay agile and get a faster ROI
Your organisation will have less vendor lock-in
Your organisation doesn't get a "one size fits all" solution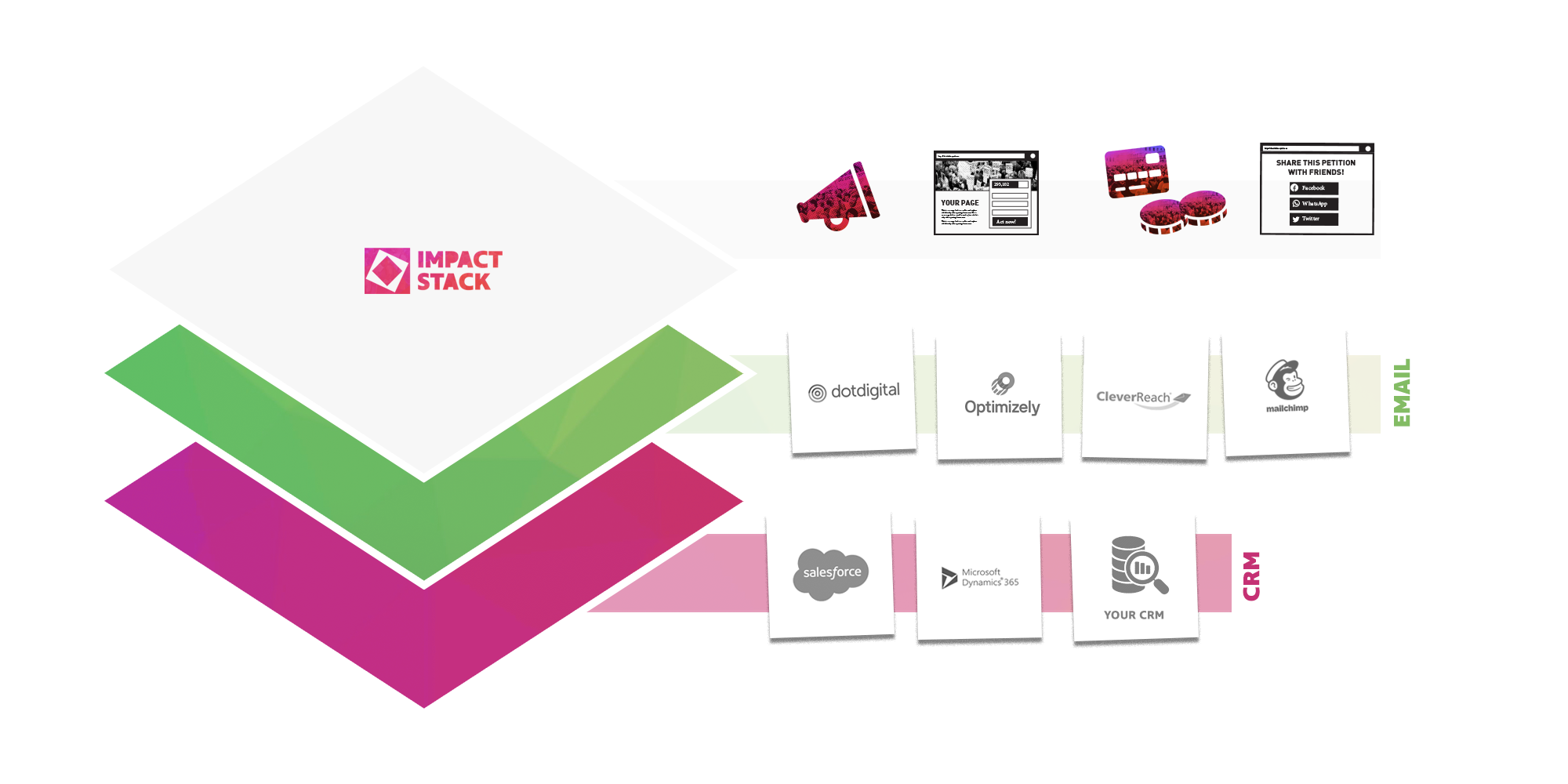 ---
Adjust to meet new campaigning and fundraising requirements
Your organisation will change. Didn't we all have very different organisational strategies and goals before the pandemic hit in 2019?
As your objectives are changing, your requirements will change too. With a "best in class" approach you can remain agile and adapt much faster.
This approach also shortens the "time to live" significantly. With Impact Stack you can get started within a matter of weeks. This way you can spend more time mobilising supporters and collecting online donations than with procurement and coordinating with different stakeholders. Because Impact Stack is integration friendly you can always extend and build out integrations as needed.
Less software vendor lock-in
One of the reasons why many organisations choose to use niche tools rather than "all in one" systems is simple: the internet changes all the time. When you realise a particular part of your technology stack is no longer what you need you can replace this part without changing all the systems you have.
Impact Stack will never hold you back when it comes to replacing your email marketing system, your analytics system or a CRM provider. The entire system is built to interact with other tools.
Changing all systems at once is a lot of work, costly and therefore often a barrier for organisations.
Best for your specific organisation
While a lot of organisations have similar needs, they are not the same. A "one size fits all" technology provider will always have to compromise.
By adopting a "best in class" approach and using Impact Stack you can choose the tools that fit your organisation best. Do you care more about the email building interface or do you care more about the automation of journeys? What CRM system will the email tool integrate with well?
In other cases organisations simply have certain tools in place and are not looking to switch. Impact Stack is not trying to do more than you need it to do. If you already have an email marketing tool that serves your organisation well you can integrate it.
Would you like to discuss your stack for campaigning and fundraising?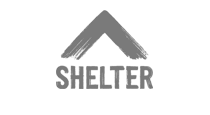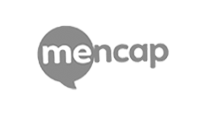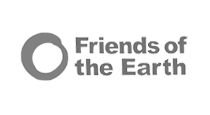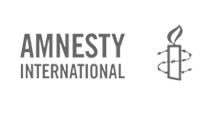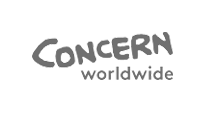 You can explore the integration options that are currently available on Impact Stack. But we'd also be happy to show you how other organisations are using our platform and we can discuss how your existing tools can be integrated.