International Tibet Network: data flows and segmentation
International Tibet Network takes advantage of Impact Stack's great data integrations to thoughtfully target their fundraising asks based on past supporter activity.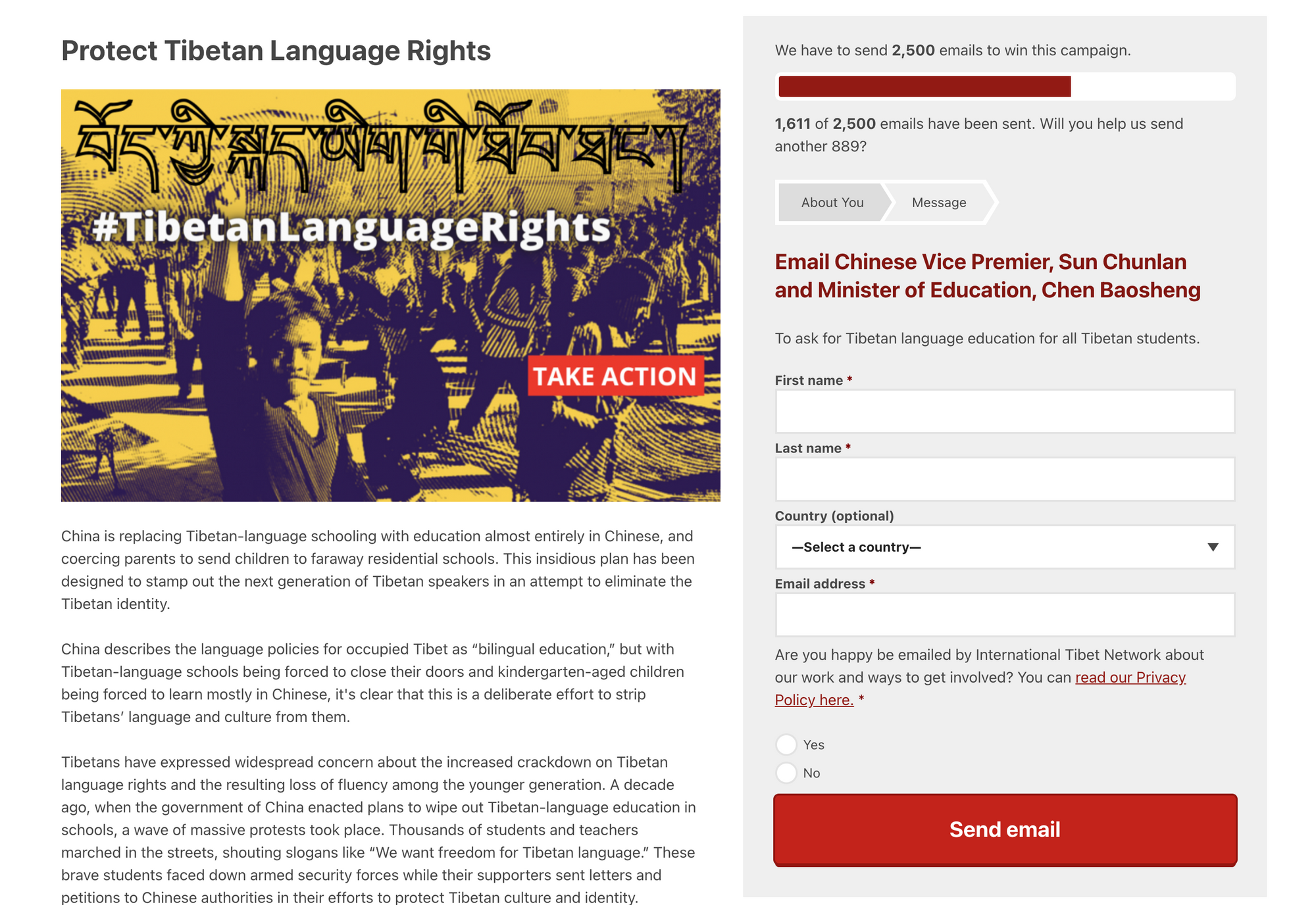 The International Tibet Network has been using Impact Stack for over five years to support their global campaigning and fundraising work. They may be a small organisation but their ambition and impact is truly impressive.
Thanks to Impact Stack's powerful integrations with tools like MailChimp, coupled with our page and form tailoring functionality, the Tibet Network can segment their supporters not just for email sends but also for their supporters' on-page experience.
Effortless data flows to MailChimp
Whenever someone takes an action on an Impact Stack form the system doesn't just capture the data in Impact Stack, it automatically updates their record in MailChimp too, provided there's an active email subscription. In just a few minutes key information about the supporter and their activity will arrive in MailChimp, including actions they've taken and what donations they've made.
The International Tibet Network team can then use this data to intelligently segment their emails based on the supporter's past campaigning actions, donation history, location and much much more.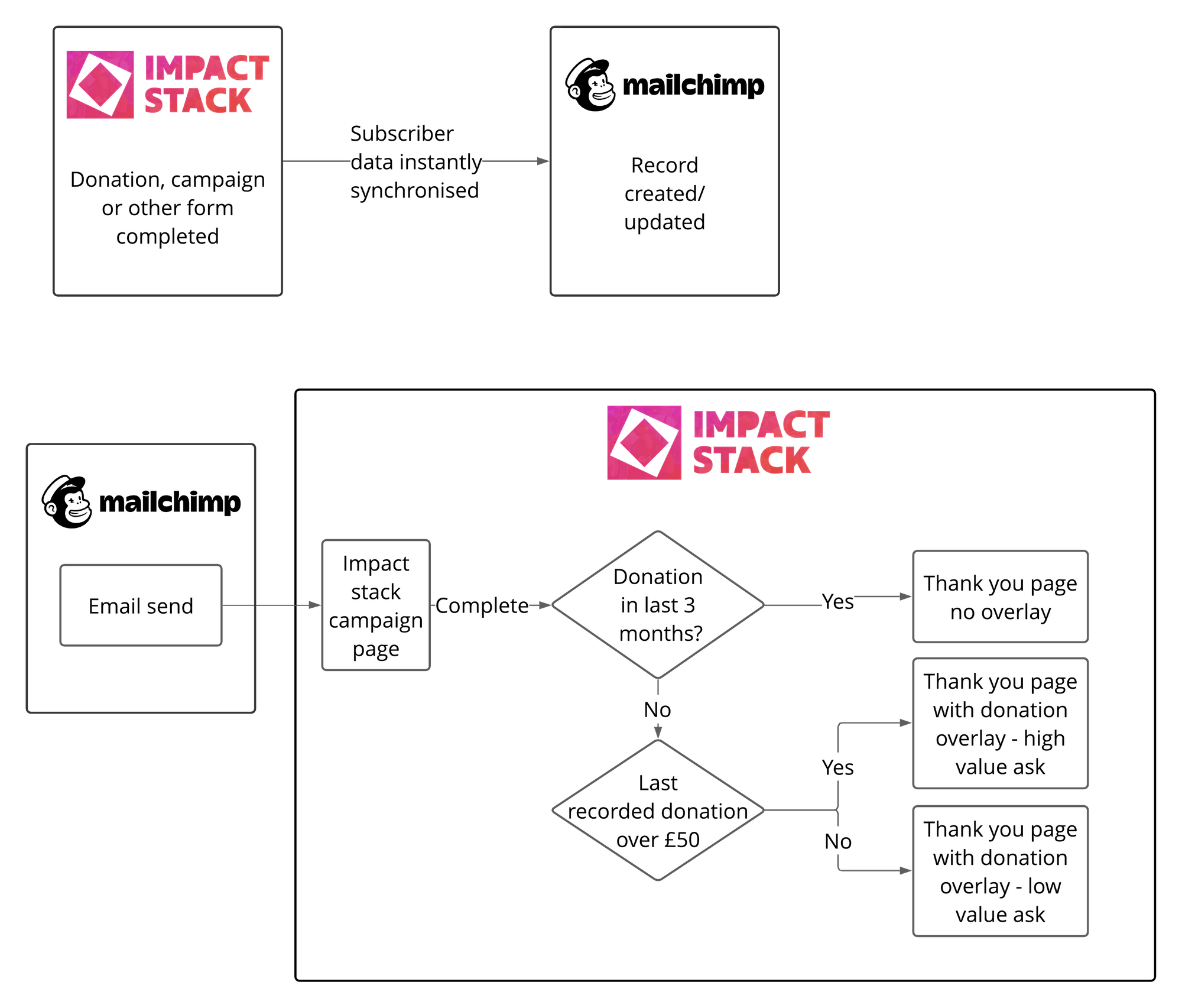 Using data to create tailored on-page experiences
Going back in the other direction, data sent from MailChimp can also be used to create tailored on-page experiences for existing supporters.
The International Tibet Network uses data from MailChimp to ask for different donation amounts based on past donations. This allows them to encourage new donors to get started with low donations and to support repeat donations from supporters that match their preferred giving levels. If someone usually gives you £100, it doesn't make much sense to ask for £3.
They also use conditional form fields to hide and show fields to supporters based on the information already held, for example hiding the email opt in for people already on the email list. This streamlines the supporter experience and helps to boost form completions.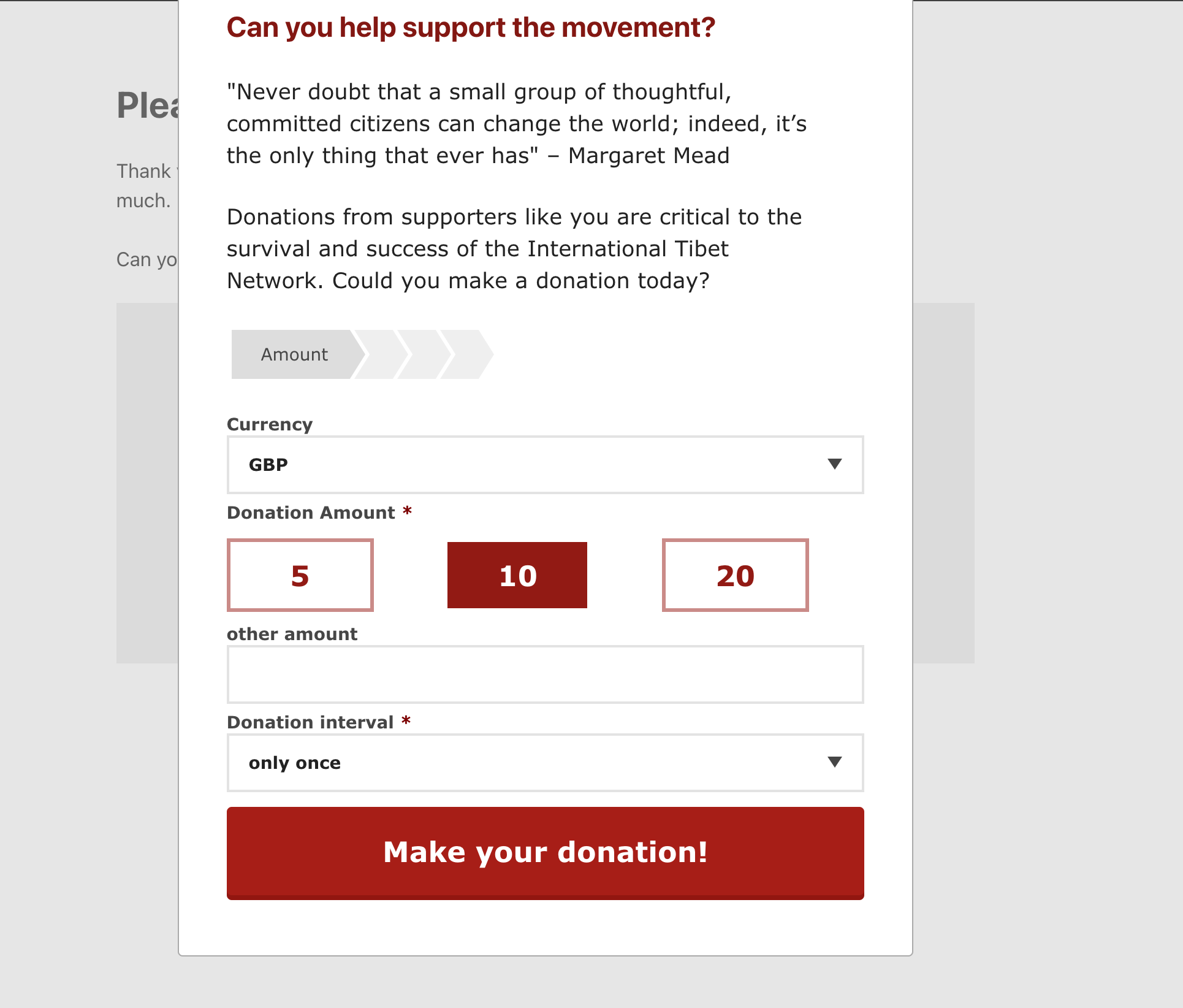 Tailored thank you page donation asks
Asking for donations on the thank you page of a campaigning action is a great way to raise money. You know the audience is warm and you have their attention. But you don't want to risk scaring people off by asking for money too often and not appreciating their recent gifts. To avoid this issue when including a fundraising ask on a campaigning or other non-financial thank you page, the International Tibet Network shows the supporter one of three thank you pages:
With no donation ask, for people who have donated in the last few months
With a low value donation ask for people who have never given before or have never given more than £20
With a high value donation ask for people who have given £20 or more previously
For versions two and three, if the supporter chooses not to make a gift, the donation ask is followed up by a request to share the action.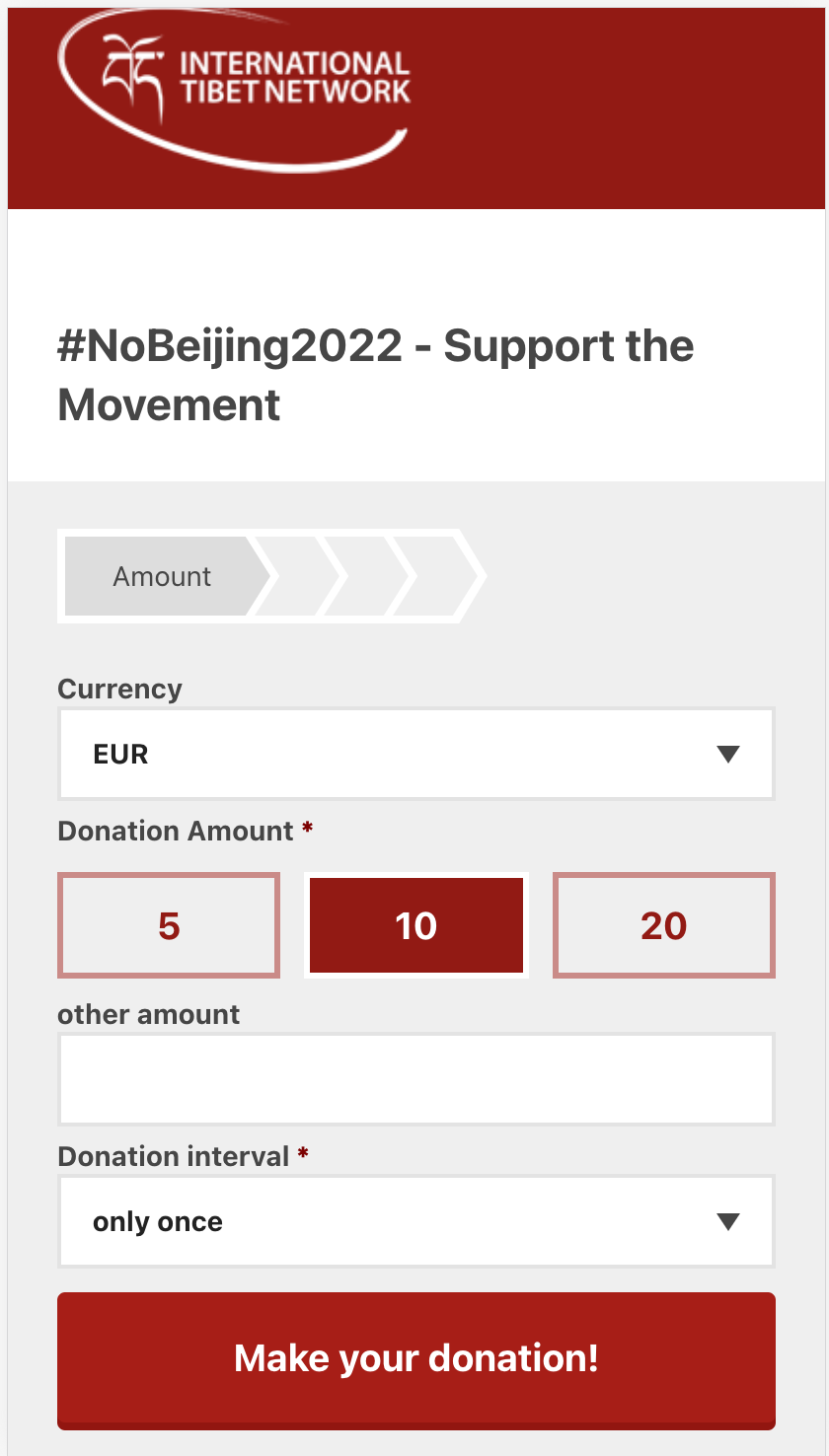 Powerful integrations to boost your impact
Impact Stack is designed to work well with other systems. We offer integrations with a number of popular email tools and we're also able to set up integrations with your CRM.
If you'd like to learn about how Impact Stack's integrations can help you with your work, please reach out.
Get in touch!