Donation and payment gateway integrations
Impact Stack offers a wide range of payment integrations so you can focus on what you do best: raising money.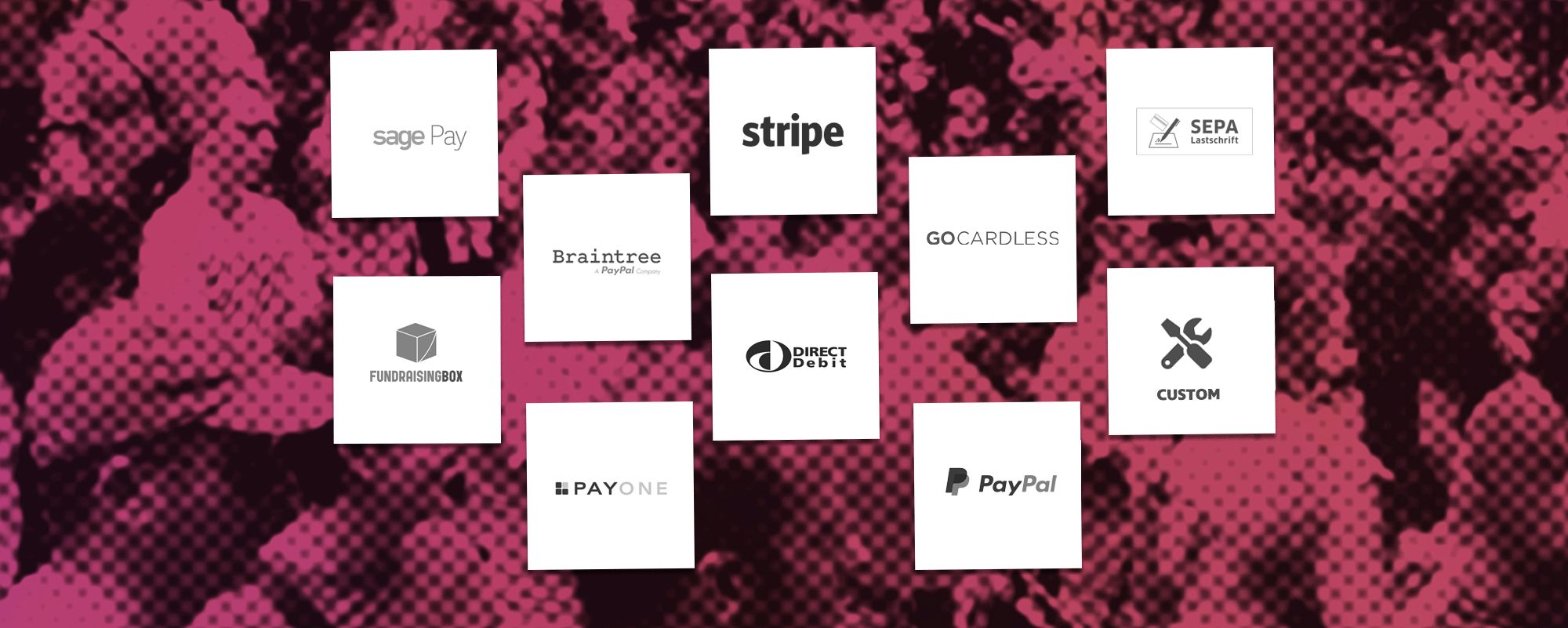 Payment integrations
Impact Stack offers a range of integrations with payment gateways. The focus of these integrations is to ensure supporters get a smooth user experience when donating.
Depending on the payment gateway chosen, the supporter is either redirected to a payment page (with their details pre-filled) or the payment gateway is fully integrated. For example, when using systems like Stripe or Braintree the supporter will not even notice there is another system involved as they are entering their credit card details.
Different payment methods integrated
Impact Stack allows you to combine a range of different payment methods on the same donation page. With our powerful payment integrations you can process donations via:
Credit Card
Direct Debit
SEPA
Paypal
Google Wallet
Apple Pay
Flexibility in payment gateways when processing one-off and regular donations
On Impact Stack you can choose exactly which payment option (Credit Card, Direct Debit, etc.) you would like to make available for one-off payments and regular donations.
This way you can ensure that the donation page matches your current fundraising practices and integrates with your data processing.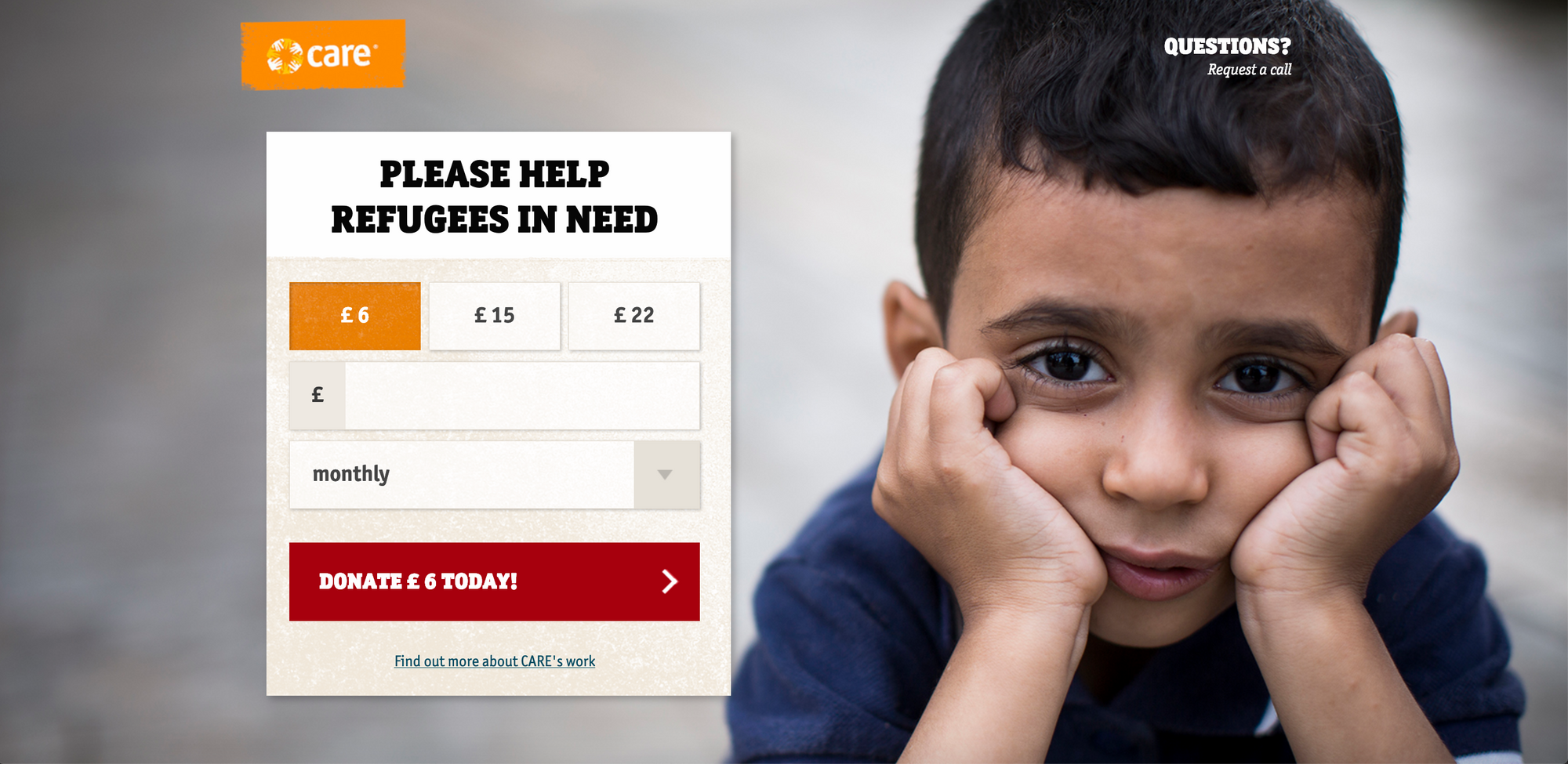 Available payment integrations for Impact Stack
We offer the following integrations with payment gateways or services:
Stripe
GoCardless
Braintree
Paypal
Sage Pay
PayOne
Direct Debit (data capture)
SEPA payment (data capture)
Rapid data direct debit (data export)
Custom solutions for donation page data processing
Impact Stack has over 10 years of experience in developing custom data flows, integrating fundraising systems and supporting charities with payment processing.
If you would like a different payment method or service provider integrated we would be happy to discuss your requirements.
Impact Stack also offers a feature for custom CSV file exports, where we can produce an export format that matches exactly what you need for your data imports into other systems (CRM, accounting, Direct Debit processing, etc.).
Contact us
to discuss fundraising and payment integrations.